2018-2019 Bushnell Broadway Series
As of April 30, 2018, The Bushnell is at capacity for FULL 2018-2019 BROADWAY SERIES PACKAGES
MINI-Broadway Series Package - Available Beginning July 16
Join us for the 2018-2019 Season at The Bushnell! There's still time to secure GREAT seats! It's simple! Pick 4, 5, 6 OR MORE shows to receive special savings and benefits! Then, call The Bushnell Box Office at 860-987-5900.
HAMILTON is only part of the FULL Broadway Series Package (and is not eligible for the mini package); Mini-packages will be available Monday, July 16 at 10am.
To view a price grid for Mini packages, click
here.
Choose your package from these exciting titles (minimum 4 shows):
THE PLAY THAT GOES WRONG — September 25 - 30, 2018
FIDDLER ON THE ROOF — November 6 - 11, 2018
CHARLIE AND THE CHOCOLATE FACTORY — February 19 - 24, 2019
RENT — March 12 - 17, 2019
COME FROM AWAY — April 30 - May 5, 2019
WAITRESS — June 18 - 23, 2019
In addition to selection from the Broadway Series, you can also choose from these other exciting RETURN engagements:
CATS — January 29 - February 3, 2019
BEAUTIFUL: The Carole King Musical — March 26 - 31, 2019
THE SOUND OF MUSIC — May 17 - 19, 2019
The 2018-2019 Broadway Series is co-sponsored by:


Looking for Access to HAMILTON?
New Member access to HAMILTON (single tickets only) begins at the $1,000 giving level (Platinum). Click here to donate online.
Please note: $1,000 member donations are limited.
For more information on Platinum and other giving level benefits, please click here.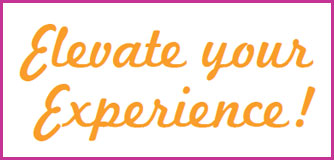 Become a DONOR and receive these additional benefits:
Invitations to exclusive donor events
Purchase premium tickets prior to public sale
Access to Horace Bushnell private dining suite
Season ticket seating upgrade priority
Looking for the best seating location?
Join The Bushnell's Broadway Circle
The Bushnell's Broadway Circle Ticket Holders (Broadway Series only) receive access to prime orchestra seats! Series package seats in the Broadway Circle are available to those Annual Fund members who give $750 per seat (at minimum). For more information on additional Annual Fund Member benefits, please click here.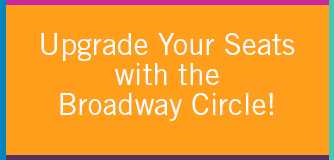 In addition to premier seating, additional benefits include:
Invitations to unique and exclusive events
Access to donor-reserved seats
Access to Horace Bushnell private dining suite
Series ticket seating upgrade priority
And more!
For more information on The Bushnell's Broadway Circle, click here.
To discuss seating availability, please contact Patrick Langevin at 860.987.6073 or by email plangevin@bushnell.org.