DEPLOYING THE ARTS TO MAKE A LASTING DIFFERENCE
The Bushnell believes everyone has the right to enjoy – and be inspired by -- the music, literature, theatre, dance and civic activities that define our nation's collective experience, as well as our individual and community traditions. Corporate and Foundation support help The Bushnell deliver meaningful arts experiences to as many citizens of Greater Hartford as possible through a variety of initiatives.
Arts-Integrated Education
For over 20 years, PARTNERS®, The Bushnell's arts-in-education program, has provided a variety of curricular-based arts activities and experiences to thousands of students to help improve literacy and intercultural competencies. This program is offered free-of-charge to most schools, families and community organizations we serve, underwritten by the philanthropic support from funders who are committed to investing in a youth's future.
Access for All
Established in 1979, The Bushnell's Passport to the Arts Fund ensures all individuals—especially those whose opportunities to experience the arts are limited by geography, ethnicity, economics, or disability—can participate in richly diverse and personally relevant arts experiences and programs. Through donor generosity, Passport allows The Bushnell to distribute free or deeply reduced-price tickets to key community groups and cultural organizations. Passport also funds The Bushnell's robust Patron Accessibility program, affording those with hearing, seeing, or other physical impairments the ability to fully enjoy the arts.
Community Engagement
On and off stage, The Bushnell is fully committed to making the arts a beneficial and vital part of Connecticut's culture, the Greater Hartford community, and the daily lives of the people we serve. We encourage communal engagement around the arts through free events like Family Fun Day, block parties, and in-school assemblies—each providing a platform to bridge generations, languages, and economic backgrounds to unite our diverse community through the power of the performing arts.
A Vibrant Neighborhood
The arts can help transform a place, creating a vibrant neighborhood that brings people together to celebrate, inspire, and be inspired. The Bushnell works with partners from public, private, non-profit, and community sectors to reshape the physical and social character of Hartford, developing a plan that animates public and private spaces, rejuvenates streetscapes, and improves local business viability and public safety. Our vision imagines a green, vibrant, and walkable neighborhood replete with hundreds of new residences, cafés, restaurants, art venues and a variety of arts-related businesses.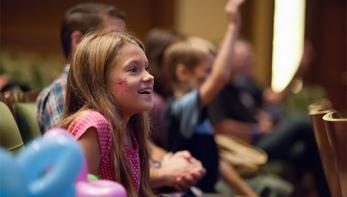 Opportunities abound to sponsor our stage presentations, series, education and community engagement activities, special events, and venue services.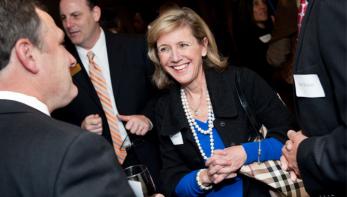 Favor your prospects, clients and valued employees with a truly unique experience. Four levels of membership offer preferred access and exclusive privileges.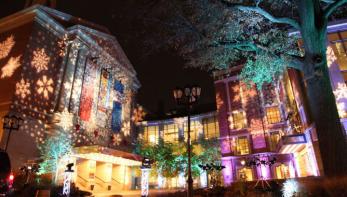 THANK YOU! The Bushnell's Corporate Funders provide a solid platform of support!